It's a question with hundreds of potential (and powerful) answers.

Off the Beaten Path: Violence, Women & Art, an international contemporary art exhibition opening at the Chicago Cultural Center this month, was created in response to a world that too often fails to grasp the scope and scale of violence against women. Curated by Randy Jayne Rosenberg of Art Works for Change, the exhibition features multi-media work from a list of 29 renowned artists from 25 countries, including Marina Abramovic, Laylah Ali, Yoko Ono, and Voices and Faces Project photographer Patricia Evans. The accompanying public programming series was co-created by the Ellen Stone Belic Institute for the Study of Women and Gender in the Arts and Media, Rape Victim Advocates and The Voices and Faces Project.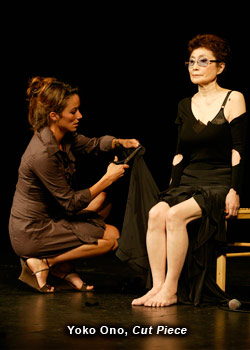 Please be our guest at the opening night reception and join us for the public programming series that accompanies it. All events are hosted at the Chicago Cultural Center, 78 E. Washington Street, Chicago IL.

Friday, January 21, 5:30 - 7:30 pm:
Opening Reception with performance by exhibition artist Susan Plum. Mingle with and meet artists from the exhibition and join curator Randy Jayne Rosenberg and our programming organizers for an advance look at the show. In celebration of the exhibition's opening, Artist Susan Plum will reprise her 2006 performance piece, Luz y Solidaridad.

Thursday, February 17, 7:00 pm:
A Special Performance of Stories on Stage. In a first-of-its-kind night of the celebrated series Stories on Stage, noted Chicago actors will read acclaimed literary works that explore the realities of violence and the moving and sometimes surprising ways that women who have survived it rebuild their lives. Co-created by Stories on Stage founder Kathe Telingator and The Voices and Faces Project.

Tuesday, March 8, 6:00 pm:
Art & Civic Engagement: An Artist Panel Discussion. Featuring exhibition artists Patricia Evans, Susan Plum, Jaune Quick-to-See Smith, and Hank Willis Thomas -- and moderated by Jane Saks - this panel presents a public dialogue about the ways in which art can be a tool of expression and action for social change.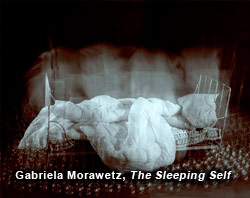 Saturday & Sunday, March 26-27:

Testimonial Writing Workshop

This workshop invites survivors of sexual and domestic violence and trafficking to write about the injustices that they have lived or witnessed. Co-created by The Voices and Faces Project and writer R. Clifton Spargo, a recent finalist for the Flannery O'Connor Fiction Prize, with support from Verizon Wireless. To apply for the workshop, email testimonial@voicesandfaces.org.


Friday, April 1, 7:00 pm: Enemies of Silence:
A Night of Poetry & Performance.
Celebrating the power of women's resilience and resistance in the face of violence, Rape Victim Advocates (RVA) presents a night of performances by local luminaries, one that kicks off Sexual Assault Awareness Month.


Friday, April 8, 12 - 3:00 pm:
The Bandana Project.
Created by Esperanza: The Immigrant Women's Legal Initiative of the Southern Poverty Law Center, and brought to Chicago by our organizing partners, The Bandana Project opens with a musical performance by singer Michelle Anthony, and challenges the audience to re-think violence against immigrant and farmworker women.

To find out more about the exhibition and programming series, visit Explore Chicago.