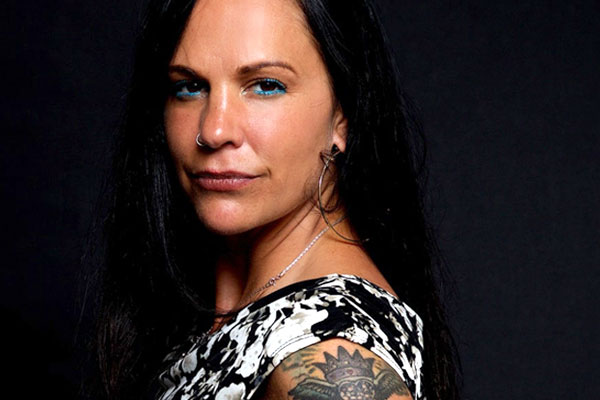 Noel Gomez, photographed by Lynn Savarese
Telling our stories can change the story.


Every day in America, tens of thousands of people are victims of commercial sexual exploitation. Millions more are bought and sold worldwide. What factors make people vulnerable to exploitation? And what makes it difficult for victims to leave the sex trade?

The Life Story: Moments of Change was created to explore those questions through the power of survivor testimony. By listening to those who have been in "the life" — the term survivors sometimes use to describe the sex trade — we can come to better understand key "on-ramps" to sexual exploitation: a series of system failures that occur in schools, foster care, healthcare, and housing (to name but a few).

Noel Gomez, the co-founder of Organization for Prostitution Survivors and a graduate of The Voices and Faces Project's "Stories We Tell" Testimonial Writing Program for survivors of gender-based violence and other human rights violations, knows this all too well. Noel's testimony, which is featured alongside the stories of other outspoken and eloquent survivor leaders, serves as a reminder of what happens when our institutions fail those who are vulnerable to sexual exploitation.

Of course, it's easy for us to blame those institutions. It's harder to face the fact that these systems failures are really social failures. Until we as a society come together to address the root causes of sexual exploitation — and demand a social services safety net that allows survivors to break free — we won't end this human rights and public health crisis.


The Voices & Faces Project Interactive Training | New Rules for Radicals
It's time for new rules: Bring our most popular advocacy training to your community.
New Rules for Radicals: How storytellers, opinion shapers, and subversives are changing the movement to end gender-based violence, an interactive Voices and Faces Project advocacy training, is now available to travel to your community. A practical training grounded in real-world examples of how to change minds, hearts, and public policies through the power of your story, "New Rules" debuted at the Clinton Presidential Center in 2016. Today, it is one of The Voices and Faces Project's most popular workshops.

To find out more about bringing New Rules for Radicals to your community during Sexual Assault Awareness Month, email speakers@voicesandfaces.org.
The Voices & Faces Project Summit | Time's Up For Teens
Time's Up For Teens: Join us on March 3rd.
In partnership with Cause the Effect Chicago, Cook County Commissioner Bridget Gainer, EvolveHer, and a short list of Chicago-area organizations focused on the rights of women and girls, The Voices and Faces Project is proud to be a part of the upcoming Time's Up For Teens summit in Chicago. This moderated group dialogue is being driven by and for high school and college-age girls who want to stand up against sexual harassment and violence. If you agree that it's time to make Chicago safer and more just, join us at Time's Up For Teens on March 3rd. Registration is required. See you there!
The Voices & Faces Project | Team Member
Onward and upward: Thank you, Emmalee!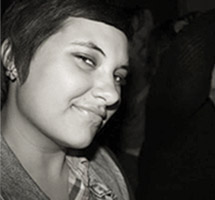 Emmalee Windle

Emmalee Windle first discovered The Voices and Faces Project during a course at Northwestern University. Inspired by her experience, she took part in our "Stories We Tell" writing workshop and later joined our organization's social media team. For over two years, Emmalee has been one of our most powerful online voices, someone truly invested in sustaining a respectful, impassioned online dialogue on behalf of our project. Now, Emmalee is moving on to focus on her own writing and her book, "Lightness," a chronology of poems that illustrate her healing from gender violence. We're indebted to Emmalee and her brave, beautiful voice. Watch for great things from her.
We can't do it without you:
Support our "Stories We Tell" Scholarship Fund.
Find out more about giving the gift of change by donating to our workshop scholarship fund. Every $500 raised provides a full two-day scholarship for a survivor waiting to take part in our program.