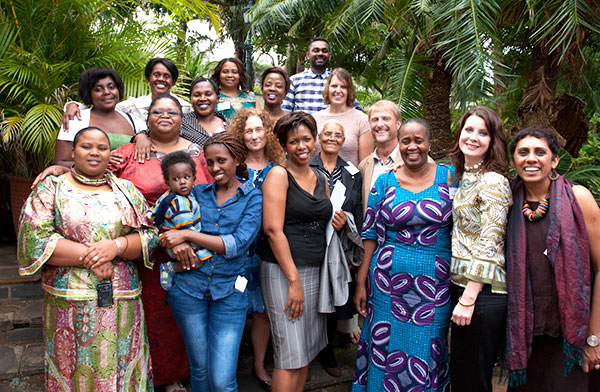 Voices and Faces Project members and our Tearfund allies in Durban, South Africa.
Photo: Patricia Evans
Our stories are our power. Let's use them.


In ways that are truly unprecedented, survivors from across the globe are using their stories to challenge legal and social responses to rape, sexual harassment, and other forms of gender-based violence. #MeToo is but one example of a larger movement and historical tradition that is transforming society while contributing to individual healing. During "Our Stories Are Our Power," an interactive presentation and moderated discussion that will debut at the Illinois Holocaust Museum in March, Voices and Faces Project founder Anne K. Ream will explore the links between the sharing of our stories and healing from trauma, introduce the audience to a global community of gender-based violence survivors who are changing minds, hearts, and laws with their testimonies, and consider the "ethics of story sharing" in our digitally connected world.

Registration is required and space is limited. This program is made possible through a grant from the Ellie Fund at the Jewish Women's Foundation of Chicago.




Our Stories Are Our Power:
An interactive Voices and Faces Project lecture & workshop
March 6, 2018, 1:00 - 4:00 pm
Illinois Holocaust Museum and Education Center
9603 Woods Drive Skokie, IL


The Voices & Faces Project Summit | Time's Up For Teens
Time's Up For Teens: Join us on March 3rd.
In partnership with Cause the Effect Chicago, Cook County Commissioner Bridget Gainer, EvolveHer, and a short list of Chicago-area organizations focused on the rights of women and girls, The Voices and Faces Project is proud to be a part of the upcoming Time's Up For Teens summit in Chicago. This moderated group dialogue is being driven by and for high school and college-age girls who want to stand up against sexual harassment and violence. If you agree that it's time to make Chicago safer and more just, join us at Time's Up For Teens on March 3rd. See you there! Special thanks to Caity-Shea Violette, Samantha Collier, and Marline Johnson, our Time's Up for Teens team. Registration is required.
World Without Exploitation | Survivor Story Archive
Sharing their stories to change the story:
Discover the World Without Exploitation Survivor Story Archive.
A unique collaboration between survivors of human trafficking and sexual exploitation, writers from our Voices and Faces Project "Stories We Tell" testimonial writing program, and New Abolitionists, the World Without Exploitation Survivor Story Archive introduces readers to a powerful, purposeful community of survivor-leaders who are sharing their testimonies in order to challenge damaging stereotypes about who is bought, sold, and trafficked in America. Visit the WorldWE Archive and you'll see why we are so moved and inspired by the women and men at the heart of this unique storytelling project.


The Voices & Faces Project | The Stories We Tell
Do you have a story to tell? Take part in The Stories We Tell.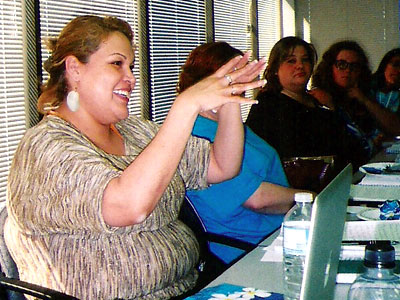 Ruby rocks our first "Stories We Tell" workshop in Canada.

During "The Stories We Tell," The Voices and Faces Project's immersive two-day writing workshop for those who have lived through or witnessed gender-based violence or other human rights violations, workshop participants read and discuss world-changing testimonial writing, while taking part in a series of innovative real-time writing exercises. This is a workshop that is as purposeful as it is powerful: a literary and advocacy training for those seeking to use their creative voices to demand a more just and fair world. To date, over 540 extraordinary advocates and writers have taken part in "The Stories We Tell." if you're interested in being a part of our next cohort, watch this space: our 2018 Stories We Tell schedule will be published on April 15th.
We can't do it without you:
Support our "Stories We Tell" Scholarship Fund.
Find out more about giving the gift of change by donating to our workshop scholarship fund. Every $500 raised provides a full two-day scholarship for a survivor waiting to take part in our program.