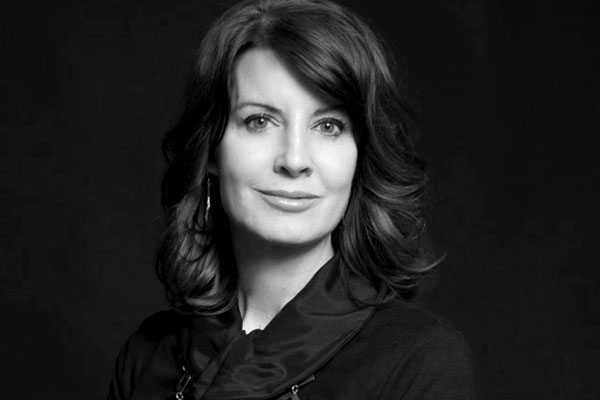 Voices and Faces Project founder Anne K. Ream, who is a founding co-chair at World Without Exploitation. | photo: Lynn Savarese
Words Can Create Change
Join the Chicago Chapter of the US National Committee for UN Women for a dialogue with author and activist Anne K. Ream
Thursday, March 22, 2018
7:00 pm – 9:30 pm CDT
The Book Cellar
4736 North Lincoln Avenue
Chicago, IL 60625

On March 22nd, the Chicago Chapter of the US National Committee for UN Women, in partnership with The Book Cellar, is hosting a special literary event featuring Anne K. Ream, author of Lived Through This: Listening to the Stories of Sexual Violence Survivors. During a conversation that will be moderated by Kaethe Morris Hoffer, the director of the Chicago Alliance Against Sexual Exploitation, we'll discuss the seismic shift occurring in our culture as regards gender-based violence, and consider the risks and rewards for survivors sharing their testimonies beyond US borders. Anne will also talk about her newest project: creating a human trafficking and sexual exploitation survivor story archive for World Without Exploitation.
UN Women is the global champion for gender equality, working to develop and uphold standards and create an environment in which every woman and girl can exercise her human rights and live up to her full potential. The United States National Committee (USNC) for UN Women is an independent non-profit, 501c3 organization that supports UN Women programs.

The Voices and Faces Project is an award-winning storytelling initiative created to bring the names, faces and testimonies of survivors of gender-based violence to the attention of the public. Our signature program, The Stories We Tell – a testimonial writing workshop for survivors - has graduated over 540 writers across North America and Africa.

World Without Exploitation , the national coalition to end human trafficking and sexual exploitation, represents over 125 organizations and individuals coming together to create a world where no person is bought, sold, or exploited. WorldWE was founded in 2016 by National Organization for Women - NYS, Sanctuary for Families, Coalition Against Trafficking in Women, and The Voices and Faces Project.

The Chicago Alliance Against Sexual Exploitation addresses the culture, institutions, and individuals that perpetrate, profit from, or support sexual exploitation. Their work includes prevention, policy reform, community engagement, and legal services.