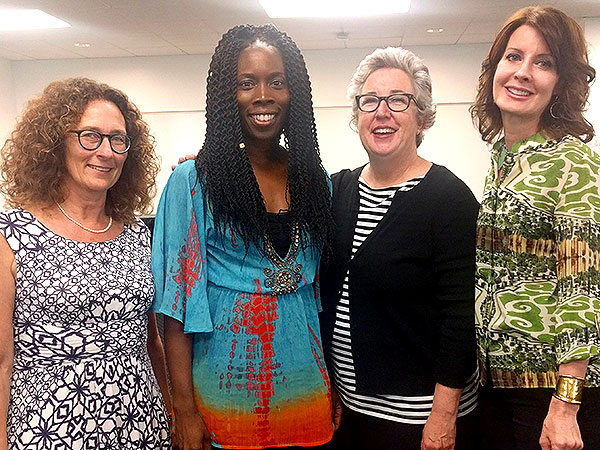 Our "Marketing a Movement" team in LA: Katie Feifer, Dr. Thema Bryant-Davis, Debbie Carter and Anne K. Ream.
"In a communications crisis, the true prophets are the translators."


The words of cultural critic Ellen Willis have a special meaning for our team at The Voices and Faces Project. That's because "translating" what we know about human trafficking and sexual exploitation into a series of messages that move the general public is what our newest educational workshop, "Marketing a Movement," is all about.

A case study focused on our award-winning "Ugly Truth" anti-trafficking campaign -- which was recognized by the European Union as one of the most groundbreaking gender-justice campaigns running worldwide and has been nominated for a Chicago Innovation Award -- "Marketing a Movement" was created with the support of NoVo Foundation, and in partnership with our trusted allies at Brew Advisors.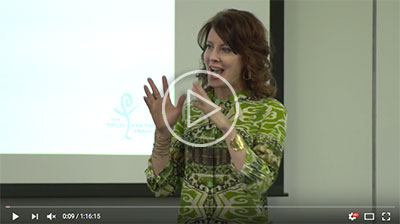 Watch the "Marketing a Movement" webinar.
To find our more about this movement-making program, email Katie@voicesandfaces.org

SHARE THIS EMAIL

The Voices & Faces Project | 2016 Peace Grant
Give Peace a Chance: The Voices and Faces Project receives an Emerson Collective Peace Grant.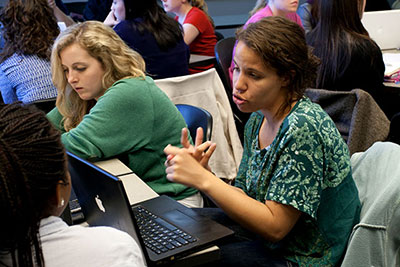 Voices and Faces Project workshop participants. Photo: Patricia Evans

The Voices and Faces Project has been awarded a 2016 Peace Grant from Emerson Collective. Thanks to their support, we'll be bringing a youth-focused edition of "The Stories We Tell" to Chicago area girls seeking to write and speak out about their lives, beliefs, and visions for their communities. According to Arne Duncan, former U.S. Secretary of Education and managing partner at Emerson Collective, "The Peace Grants are designed to help youth play a firsthand role in making a difference in their communities and encouraging innovation and leadership."
Read the Chicago Sun-Times article about the Peace Grant:
Partnership | Kinetic Worldwide
Using media to make things better: Our partnership with Kinetic Worldwide.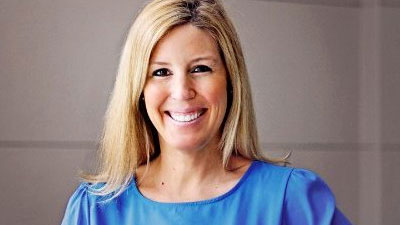 Kinetic Media's Jaime Byrdak

One of our most enduring – and effective – partnerships has been with Kinetic Worldwide, the global media agency working with our Voices and Faces Project in-house creative team to shine a light on human trafficking. Read the Media Post article about this unique private/non-profit sector collaboration. And a special thanks to our big hearted (and very gifted) partners at Kinetic!
Writing Workshop | "Stories We Tell"
Write. Now: Apply for a Fall "Stories We Tell" writing workshop.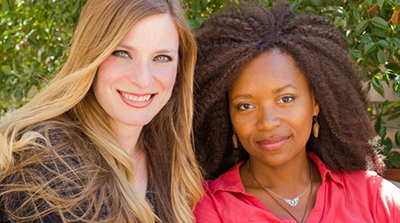 Jeanne De Vita and Larena Patrick, graduates of "The Stories We Tell," | Photo: Joe Greto

This fall, The Voices and Faces Project is bringing "The Stories We Tell" to Seattle, Milwaukee, Chicago and Skokie, IL. Find our more about our first-of-its-kind, testimonial writing program, and apply today to take part in one of our fourth quarter workshops. Accepted applicants are given full two-day scholarships, thanks to the support of the Ellie Fund at the Jewish Women's Foundation, the Wisconsin Humanities Council and the William H. Donner Foundation.
We can't do it without you:
Support our "Stories We Tell" Scholarship Fund.
Find out more about giving the gift of change by donating to our workshop scholarship fund. Every $500 raised provides a full two-day scholarship for a survivor waiting to take part in our program.